Lime Wire Not Complying with Injunction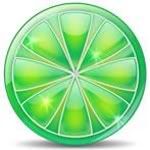 The Recording Industry Association of America this week accused Lime Wire of not complying with a court-ordered injunction to stop all operations, citing a pirated version of the site that popped up online. Lime Wire denied involvement with that site and said it was complying with the order. The RIAA, however, asked the court to appoint a "receiver," who will oversee Lime Wire's compliance with the injunction. Lime Wire has "demonstrated in no uncertain terms that they either will not or cannot do what the injunction commands," the RIAA wrote in a filing with a New York District Court. "A receiver appointed by and answerable to the court is the only way to ensure that the injunction will be respected and implemented." In late October, a court-ordered injunction forced Lime Wire LLC to block its LimeWire service from the Gnutella P2P network. LimeWire had to "disable 'the searching, downloading, uploading, file trading and/or file distribution functionality, and/or all functionality; of LimeWire's P2P file-sharing software," the company said at the time.

The RIAA filing was heavily redacted, so all the details about Lime Wire's compliance with the injunction were not immediately clear, but the RIAA did point to LimeWire Pirate Edition (LPE), a version of LimeWire reportedly posted online by a "secret dev team".
"On Tuesday, Magistrate Judge ordered limited discovery on this [LimeWire Pirate Edition] issue," in order to find out the identity of the person – known as Meta Pirate – who put the pirated edition on the Web, the RIAA said.
Lime Wire denied that it was involved with LPE.
"LimeWire is complying with the court ordered injunction," the company said in a statement. "We have informed the court we are not involved in the distribution of LimeWire Pirate Edition nor have we used the name Meta Pirate. We have issued a cease-and-desist letter to the hosting company of LimeWire Pirate Edition and have asked that others comply with the injunction. We will respond to the motion to appoint a receiver in due course."
In the wake of LPE going up online, Lime Wire changed the notice on its Web site about the takedown to say that it was not involved. "We demand that all persons using the LimeWire software, name, or trademark in order to upload or download copyrighted works in any manner cease and desist from doing so," the note said. "We further remind you that the unauthorized uploading and downloading of copyrighted works is illegal."
The RIAA argued that "merely stopping the distribution of additional LimeWire software has no effect on these existing, installed versions, or legacy software has no effect on these existing, installed versions, or legacy software. For that reason, the injunction further commands all defendants – as well as anyone working in concert with them – to affirmatively take steps to stop the ongoing infringement through legacy software in use by legacy users."